The mission of SPCA de PV is to help fund and promote sterilization, adoption and healthcare efforts for companion animals in the Puerto Vallarta area, with the goal of eliminating the euthanasia of healthy and adoptable animals. Monies raised will support these various goals in ways that are most feasible within the community.
Is to rescue the abused, homeless animals from Puerto Vallarta's streets and place them in foster homes in both the United States and Canada until permanent homes are available. Animals are often found living on the streets after being discarded and/or extremely abused. We devote ourselves to their physical and emotional rehabilitation.
Meet Our Intrepid Rescue Leaders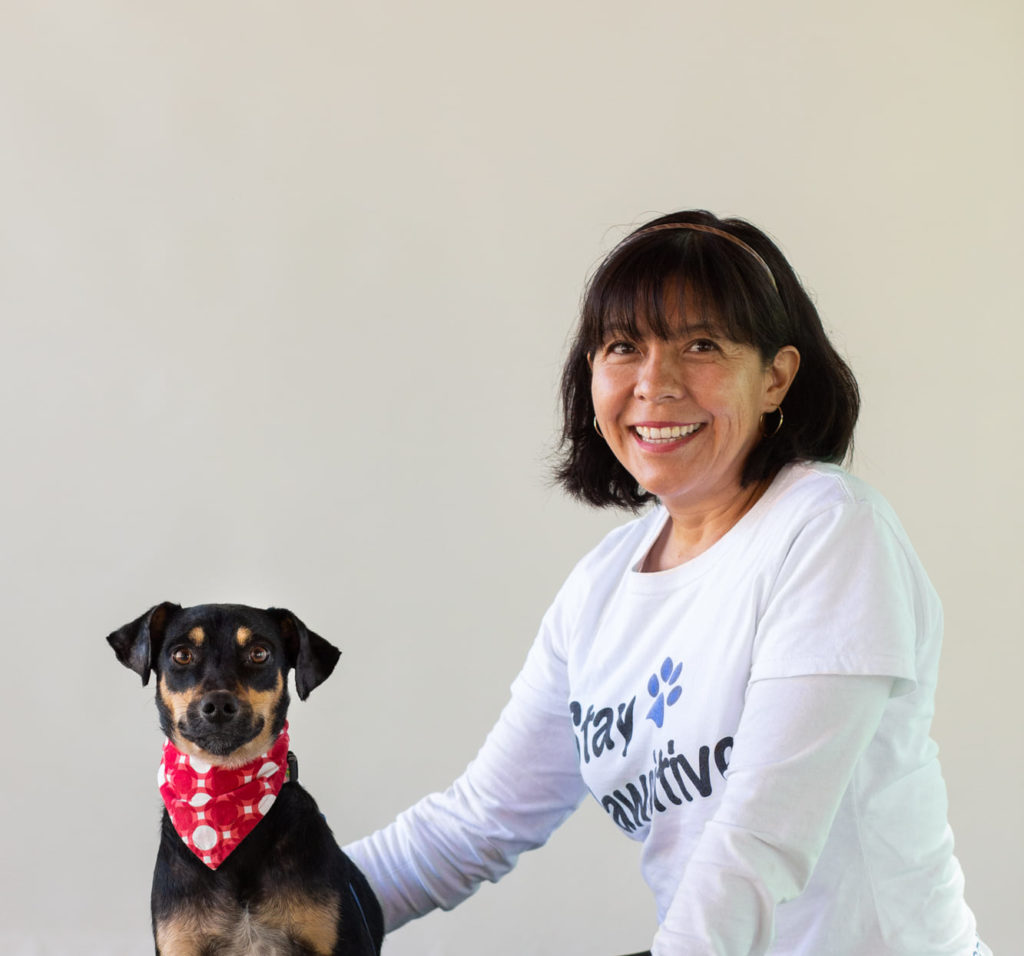 Luz Maria Wong, the Director of the SPCA-PV, has been a strong advocate for animal welfare in Puerto Vallarta for many years.
With her amazing energy and unrelenting dedication, she has been involved in the rescue of numerous needy animals that were homeless or abused, and has worked tirelessly to prevent overpopulation through free spay/neuter clinics.
In 1999, Luz Maria met Janice Chatterton, who inspired Luz Maria to get involved with animal rescue efforts. They started in a small casita, and in January 2012, opened the SPCA de Puerto Vallarta (SPCA-PV), a unique no-kill sanctuary that housed up to 120 animals at once, and found permanent homes for over 200 animals per year. Luz Maria was asked to join the SPCAPV Board of Directors in 2007. Read More.
There are three separate organizations reflecting our three countries of operation.
SPCA PV 
Is our organization in Puerto Vallarta and is responsible for rescue and rehabilitation within our Mexican sanctuary. We also facilitate placement in either foster or permanent homes within Mexico, Canada, or the United States. Donations are not tax-deductible within Mexico.
PVCA Animal Rescue Society
Is the Canadian organization responsible for the placement of the rescues into foster or permanent homes when they arrive from Mexico. Donations are not tax-deductible within Canada.
PreVent Cruelty to Animals

We are a registered 501(c)(3) charity. EIN number 26-3656362. Donations are tax-deductible within the United States of America to the extent allowed.  All donations are used to support the efforts of the SPCA Puerto Vallarta."
.
The Sanctuary….our cherished state of the art no-kill shelter opened in 2012 and was later expanded to its current size of 18,666 square feet and is situated on an acre of property located on the outskirts of Puerto Vallarta. The property runs parallel to the Rio Pitillal which provides our rescues with a cool place to play and learn how to swim when weather permits. There are miles of unspoiled nature surrounding the shelter so that we can take our dogs for long walks and leash training. The facility itself is spacious with individual "suites" which provide an interior area as well as an exterior area with grass. Our dogs can retreat to their bed or enjoy a bit of sunlight on the grass. There are 27 suites within the compound, both spacious for large and/or multiple dogs. There is a separate cattery for our feline rescues which also allows us to encourage socialization between the dogs and cats. Our total capacity is 130 animals.
There is a very large enclosed exercise area for play, training and rehabilitation. In the grass area we have a "jungle gym" for the dogs and more importantly we have a built in pool for hydrotherapy. We also have two smaller playground areas where animals can enjoy open air exercise and playing with toys. We have a river path that was created by a group of volunteers that allows us to take the dogs on a lovely walk beside the river. We have specialized areas designated as a nursery, intake, quarantine and critical care. There is an examination room and surgery for our medical staff. Our caretakers are responsible for cleaning, bathing, walking and more importantly spending time with the animals. Most of our rescues have been physically and/or emotionally damaged and we have learned how important TLC is to their recovery and rehabilitation.
There are three separate laundry areas where the animals are groomed and bathed. To enhance the animals' environment, fans are strategically placed and calming music is piped throughout. For our human visitors and staff, we have a reception area, break room and a separate apartment for a full-time caretaker.
Wreaked havoc on our shelter, yet it could have been worse. Thanks to the valiant efforts of our board, employees and volunteers, every last one of the 56 dogs and 10 cats we had in residence was saved!
Sadly however, one feral cat was impossible to catch and lost.
While the animals were saved and mostly placed in foster and adoptive homes, the damage to the structure was severe. Staff housing, the kitchen, laundry, cattery, examination room, Quarantine kennels, and the hydrotherapy pool were all washed away.
Given the damage, the shelter has been "closed" and we've rescued very few additional animals. However, as was Janice's vision, we've maintained the Sanctuary where dogs unsuitable for adoption are provided love and care. This would not have been possible without your continued support.
Since August last year, we manage to find furrever homes to 56 dogs and 18 cats. Read more
Our four-legged friends need your help
We are not supported by the government, corporations, foundations, or businesses. We fully function on private donations.