More dogs ready for a loving home!
Tons of adorable puppies and dogs are available for adoption.
They're all looking for their loving homes and are ready to shower you with love and affection.
Meet them all at our Tuesdays, Thursdays and Saturdays walks and find your perfect match!
Send us an email to request more information about this cuties   spcapv@gmail.com
Discover our sister sanctuary in Calgary and explore more information about our adorable dogs who are ready for their loving forever homes.
Born November 2022, Libby, a shepherd cross currently weighs 22 lbs and is expected to grow to about 35 lbs. Libby and her sister Lizzy were left tied up, sick and hungry as young puppies, and have spent their early lives in the rural SPCA PV sanctuary in Puerto Vallarta. Libby likes to walk, run and even swim! As Libby has spent her early life in a quiet rural sanctuary, the world will be a big change and she'll want a quiet landing place. We expect she will be shy around strangers, and in busy areas. Libby is good with cats and likes a good wrestle play with dogs. Libby would like a non urban centre to call home, ideally with a yard. She is healthy, spayed and vaccinated.
Rocky is a 3 year old Shepherd boy, nothing wrong with him, and nonetheless his family was going to put him to sleep.
Rocky´s family was moving and didn´t want to take him with them, they came to our vet Dr. Poli and asked him to put the dog to sleep. Can you believe it…
Needless to say Poli was not going to put a perfectly healthy, friendly dog to sleep for no reason, so he asked if we can take Rocky.
Rocky is a healthy 60lbs, likes belly rubs and is now at the shelter with us.
Thank you for saving him Dr. Poli.
Welcome Rocky! You are safe and loved here with us!
Name – Rocky 
Gender – Male
Breed – Pastor Mix
Color – Brown
Age – Born 2016
Weight – 60 lb
Lucky is a ladies-man, he gets along better with females, but also with submissive males. He is a smart pup, knows basic commands and walk on leash, he also has been fixed and is fully vaccinated.
Name – Lucky 
Gender – Male
Breed –  Mix
Color – Black & Brown
Age – Born 2017
Weight – 60 lb
Donating these items are as good as a pat-pat.
Our furry friends at SPCA Puerto Vallarta need lots of TLC. You can help us spread the love by buying from our wish lists.  There's plenty you can choose from to make animals feel safe, comfortable and cared for.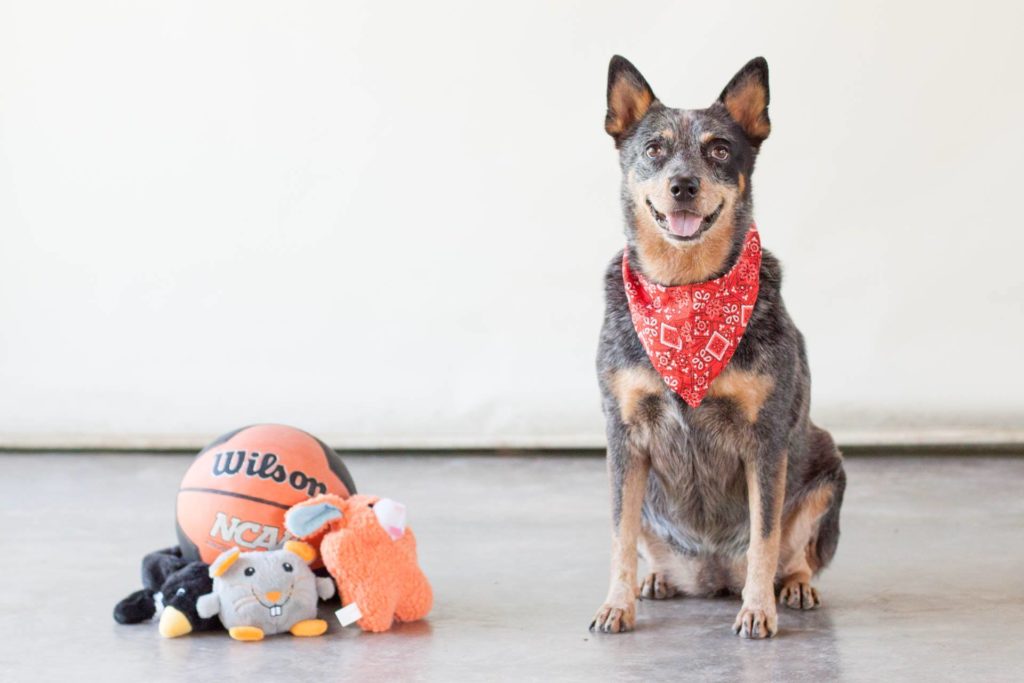 Lana was an owner surrender. He asked us to find her a better home than he can give her as he didn´t really have time for her. And Lana who as a Blue Heeler is a very smart dog that needs to be kept active and busy, was just sitting at home with not enough attention most of the time. So we took her in and promised to find her a better fitting place. Lana is about 8 years old and would love to find a nice home.
Name – Lana
Gender – Female
Breed – Blue Heeler
Color – Gray
Age – Born 2014
Weight – 50 Lb
Toffee is a Lab mix boy, about 6 years old. He is a higher energy pup who would love to find a home where he gets lots of walks and playtime, maybe go running with someone. He gets along well with other dogs except dominant males. Toffee can be very affectionate with people and also enjoys cuddles on the couch. He is a bit too playful for cats. Toffee has been neutered and is fully vaccinated and ready for a new home.
Name – Toffie 
Gender – Male
Breed – Pastor Mix
Color – Brown
Age – Born 2017
Weight – 40 lb
Our four-legged friends need your help