Summer Clinic at the SPCA Sanctuary
We have the chance to offer yet another free Spay and Neuter Clinic at the SPCAPV Sanctuary thanks to Rachel, a generous young woman that also adopted our furry baby Polly.
We received this wonderful write-up from Rachel and would love to share it with all of you:
"On 14th August, 2022, the SPCA PV held their very first free spay and neuter clinic at the recently opened veterinary clinic located at the SPCA PV shelter! The new clinic has 3 rooms, an examination room, surgery, a recovery area, plus a bath.
"At this first clinic, 14 dogs and 15 cats were spayed or neutered.

The SPCA PV will also offer deworming, vaccinations and dental care at low cost for people who struggle to afford care. The clinic will provide services for the animals kept at the shelter, lowering the cost to care for the animals and saving many trips for off-site appointments.
A few months ago, I did a grade 9 school project where I raised CAD $1,000 towards the spay and neuter clinics at the SPCA PV. CAD $1,000 can allow for approximately 50 dogs and cats to get spayed and neutered.
Through this project, I learned many skills such as website building, communication, history of the shelter, money management and so much more. It taught me that it isn't that hard to raise money for animal shelters and that every little bit of money counts, whether it's 30 dollars or 3,000 dollars. Along the way, I traveled down to Puerto Vallarta, met the staff and learned so much about all the animals at the SPCA. It was an incredible learning experience.
To top it off, I fell in love with one of the dogs there, Polly, and after a few months, we finally got her flown and driven to British Columbia, Canada to come and live in her furever home! I encourage all young people to do what they can, big or small, to make a difference and raise money for those animals in need." We greatly appreciate the efforts and generosity of Rachel and all the other donors and volunteers who have made it possible for the SPCA PV to conduct free spay and neuter clinics. Over 500 animals have been treated thus far! Please consider a donation to allow us to continue to provide this free service and to help us to provide additional low cost veterinary services to animals and families in need.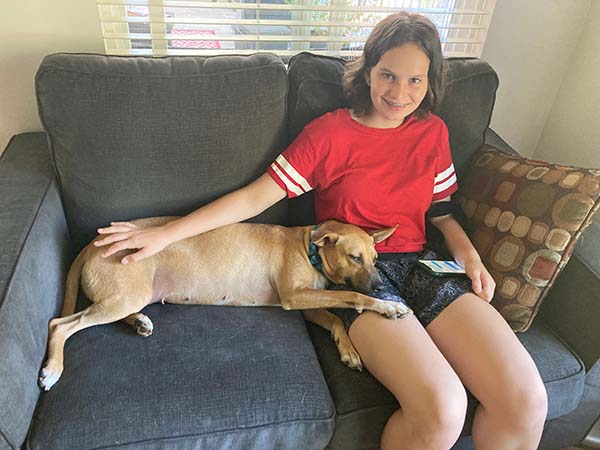 Our four-legged friends need your help
We are not supported by the government, corporations, foundations, or businesses. We fully function on private donations.